A TEAM OF QUALIFIED PROFESSIONALS
At Neuroperforma, the human is the source of every decision and every initiative. Our team of experts whose professional qualities are inseparable from personal qualities, do everything in their power to help you, day after day! They are the guarantors of the values that made our reputation. They are waiting for you!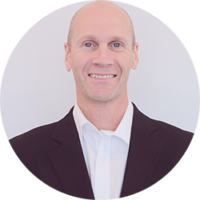 ROCK THERRIEN
President and founder
Rock Therrien, eng. distinguished himself throughout his career by his tenacity, ingenuity and passion for success. His achievements and involvement have earned him the Cana Grand Prize for Technological Innovation, a second place in Quebec Entrepreneurship Contest as well as being nominated for Young Business Personality of Quebec.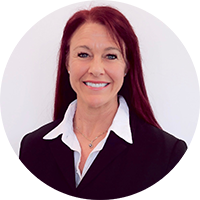 FRANCINE THERRIEN
Co-founder
Speaker and author of the book "reConstruisez votre cerveau", Francine Therrien , Ph.D., is passionate about brain health and performance.. She holds a PhD in Clinical Sciences, an Master degree in Global Health, a Bachelor of Kinesiology and Physical Education, a naturopathic degree and a specialization in Biofeedback and Neurofeedback.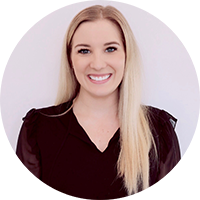 ISABELLE LAROSE
Director of Business Development
Holder of a Graduate Diploma in Management at HEC Montreal, Graduate Studies in Entrepreneurship and a Bachelor's in Communication. Isabelle is a motivated person who is not afraid to take on challenges. She is passionate about everything related to entrepreneurship. With her previous experiences, she has learned to adapt quickly to a changing work environment and to set priorities and work under pressure.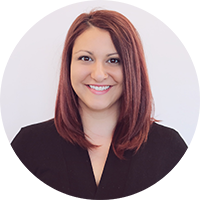 AMANDA DI ZAZZO
Administrative Assistant
With more than 15 years of experience in customer service, Amanda is passionate about human relations. She is empathetic and cares about the well-being of clients. She will serve you, always smiling, taking care to inform you well. Whatever your needs, she will take care of you and guide you.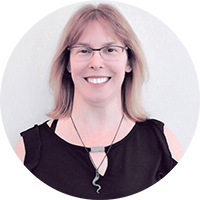 JOHANNE AUCLAIR
Administrative Assistant
Johanne has nearly 20 years of experience in customer service. She worked 14 years on the Magdelan Islands in the tourism sector, including 10 years in management. When she arrived on the continent in the autumn of 2014, she moved into the food sector working in the field of pastry and bakery with a special affection for cheese.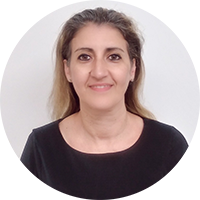 FETTOUMA OURIRI
Administrative Assistant – Quebec Clinic
Fettouma holds a Bachelor's Degree in Chemical Engineering. She has over 20 years of experience in sales and customer service in a variety of industries. Beyond her academic training, Fettouma is distinguished by her dynamism and empathy. She is passionate about music and traveling.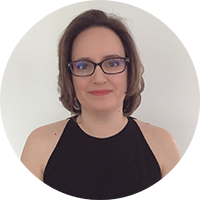 NANCY BÉLAIR
Neuropsychologist
Bearer of a doctorate in Neuropsychology in research and intervention. Her training in research and experience acquired in clinical evaluations in neuropsychology led her to develop knowledge about certain technologies such…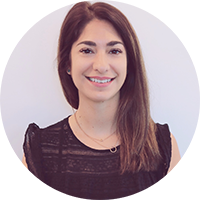 LAETITIA QUESSADA
Neuropsychologist
Laetitia Quessada is a neuropsychologist and psychologist. Through her training and practice, she has specialized in the neuropsychological evaluation that she practices with children, adolescents as well as adults.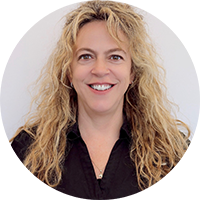 PATRICIA TURGEON
Neuropsychologist
Patricia completed her university studies at the UQTR in Neuropsychology in 2001. She is distinguished by the award of a scholarship of excellence awarded by NSERC (Council of Research in Science and Engineering of Canada).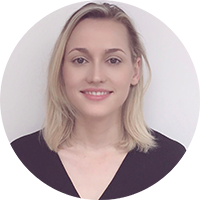 SARA-HÉLÈNE WEINBUCH
PhD in Neuropsychology – Quebec Clinic
Sara-Hélène holds a Bachelor's Degree in Psychology and is currently in the process of obtaining a PhD in Psychology with a specialization in Neuropsychology. She has clinical training with adults and geriatrics. She is passionate about everything she does.
OUR TECHNOLOGISTS IN MEDICAL ELECTROPHYSIOLOGY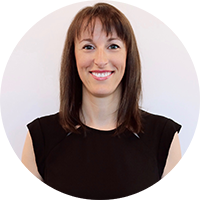 BRIGITTE ROYER
Technologist
A Graduate in Medical Electrophysiology at Ahuntsic College and member of the Order of Medical Imaging, Radiation Oncology and Medical Electrophysiology Technologists of Quebec. Brigitte practices this profession since 2000. She has extensive experience in a hospital environment, mainly in neurology.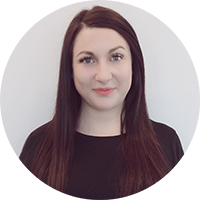 CAROLINE GAUTHIER
Technologist
It is her great interest in the functioning of the human body, specifically the physiology of the brain,that convinced Caroline to begin studies in neurology. In 2016, she graduated from La Cité Collégiale in Ottawa in Medical Electroneurophysiology, and she has been part of the team for several years now as a technician in medical electrophysiology.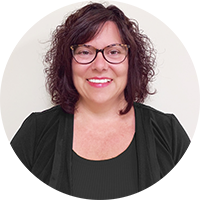 MARYLÈNE GROLEAU
Technologist
Technologist in Medical Electrophysiology for 24 years. My many years of experience in hospitals and private clinics allowed me to acquire a great expertise in cardiology and neurology. It is therefore with great pleasure that I share my know-how in electroencephalography with the Neuroperforma team.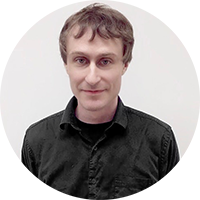 MATHIEU SAVARD
Technologist – Quebec Clinic
Mathieu holds a Degree in Medical Electrophysiology and is a member of OTIMROEPQ. He holds a Bachelor's Degree in Psychology, a Certificate in Philosophy and a Degree in Administration, an area in which he has worked in for several years. It was above all, the opportunity to help people and that to go back to school to work in the field of health. His interest in Neurofeedback, at the crossroads between psychology and medical electrophysiology was immediate.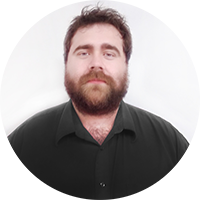 ALEXANDRE GAUCHER
Technologist – Quebec Clinic
Graduated in Medical Electrophysiology in 2010 and member of the Order of Technologists in Medical Imaging, Radio-Oncology and Medical Electrophysiology of Quebec. He works in sleep research with Université Laval researchers in both basic research and pharmaceutical research. He has been teaching at Levis-Lauzon CEGEP since 2015 in medical electrophysiology technique. He passionately teaches the basics of medical electrophysiology and also conducts supervision at the internship.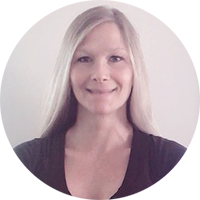 VALÉRIE MARTEL
Kinesiologist – Sherbrooke Clinic
Dr. Martel is responsible of the Sherbrooke clinic. She holds a Ph.D. in engineering, a master degree in kinanthropology, a bachelor degree in kinesiology with a specialty in sports coaching and a certification course in Neurofeedback.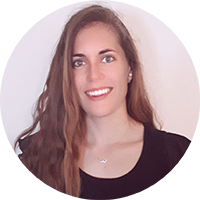 MARIE-HELEN COCKS
Kinesiologist – Sherbrooke Clinic
Mrs. Cocks, M Sc., hold a Bachelor's Degree in Kinesiology with a specialty in sports supervision as well as a Master's Degree in Kinantology. She will be happy to welcome you the Sherbrooke branch.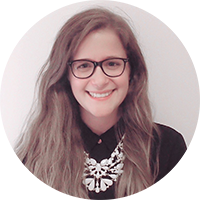 FLORENCE BEAUDET-LAMBERT
Trainer in Neurofeedback – Quebec Clinic
Bearer of a Bachelor's Degree in psychology at the University of Laval, Florence has been working in the field of Neurofeedback since 2017. Her professional background has allowed her to diversify the scope of her capacities in Biofeedback and Neurofeedback. She plans on obtaining her Master's at the University of Laval, specializing in the classification and treatment of sleep disorders.

* Do you have questions, comments or suggestions to share? We will respond as soon as possible.

The services offered are reimbursed by several
insurance companies.