Covid-19 – Neuroperforma is now open. In order to keep everyone safe, our staff and customers will now wear a mask. Our trainers wear a visor when installing the cap. Plexiglass have been installed in several places. The rooms and common areas are disinfected between each session and clients with symptoms, who have been in contact with a symptomatic person or who have traveled outside Canada in the past two weeks will not be admitted. These measures have been put in place to serve you safely!
A TEAM OF QUALIFIED PROFESSIONALS
At Neuroperforma, the human is the source of every decision and every initiative. Our team of experts whose professional qualities are inseparable from personal qualities, do everything in their power to help you, day after day! They are the guarantors of the values that made our reputation. They are waiting for you!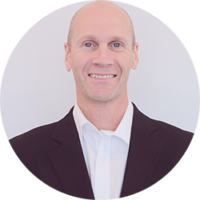 ROCK THERRIEN
President and founder
Rock Therrien, eng. distinguished himself throughout his career by his tenacity, ingenuity and passion for success. His achievements and involvement have earned him the Cana Grand Prize for Technological Innovation, a second place in Quebec Entrepreneurship Contest as well as being nominated for Young Business Personality of Quebec.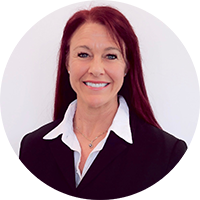 FRANCINE THERRIEN
Co-founder
Speaker and author of the book "reConstruisez votre cerveau", Francine Therrien , Ph.D., is passionate about brain health and performance.. She holds a PhD in Clinical Sciences, an Master degree in Global Health, a Bachelor of Kinesiology and Physical Education, a naturopathic degree and a specialization in Biofeedback and Neurofeedback.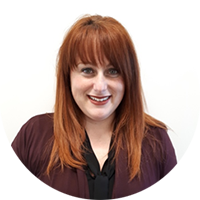 NATHALIE MICHAUD
Administrative officer – Saint-Hubert's Clinic
Nathalie has worked in customer service for 20 years. Her experience in customer service and her management of tasks allow our Clinique Neuroperforma to stand out with warm and distinguished service. It is with her smile and her human side that she will put you at ease from the first contact.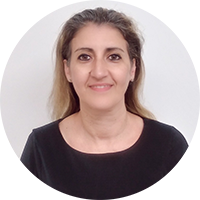 FETTOUMA OURIRI
Administrative Assistant – Quebec Clinic
Fettouma holds a Bachelor's Degree in Chemical Engineering. She has over 20 years of experience in sales and customer service in a variety of industries. Beyond her academic training, Fettouma is distinguished by her dynamism and empathy. She is passionate about music and traveling.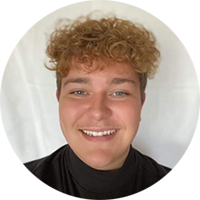 CÉDRIC LACHAPELLE
Customer specialist
Cédric completed studies in sales / consulting in 2016. He has been working in customer service since 2017. Cédric is a passionate, hard-working man who listens to people. Whether it is for a request for information or making an appointment for an evaluation, you will benefit from its know-how and professionalism. Do not hesitate to contact him for any request. 450-445-1010 extension 224.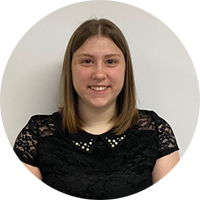 ÉMILIE BOUCHARD
Social network management
Émilie has a bachelor's degree in marketing from the University of Sherbrooke. She takes care of Neuroperforma's social networks in addition to answering you via the internet. Her creative spirit and experience in customer service is reflected in her work.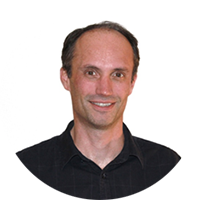 MANUEL CABELGUEN
Psychologist
Psychologist and member of the Ordre des psychologues du Québec since 2009, Manuel obtained his doctorate in psychology at Rennes II University in France with a specialization in forensic psychology in addition to a certificate in clinical neuropsychology at the University of Montreal.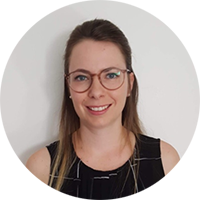 KAROLANN GERVAIS
Psychologist
Dr. Gervais completed her doctorate in clinical psychology in 2015 at the University of Quebec in Outaouais. She specializes in an adult clientele suffering from a mental health disorder and/or experiencing personal and interpersonal difficulties.
OUR TECHNOLOGISTS IN MEDICAL ELECTROPHYSIOLOGY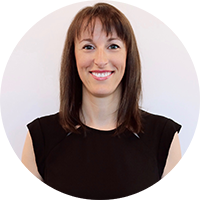 BRIGITTE ROYER
Technologist
A Graduate in Medical Electrophysiology at Ahuntsic College and member of the Order of Medical Imaging, Radiation Oncology and Medical Electrophysiology Technologists of Quebec. Brigitte practices this profession since 2000. She has extensive experience in a hospital environment, mainly in neurology.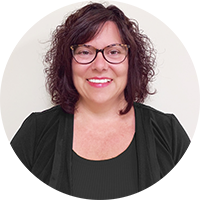 MARYLÈNE GROLEAU
Technologist – Laval Clinic
Marylene graduated in Medical Electrophysiology in 1995 and is a member of OTIMROEPMQ. Her many years of experience in hospitals and in private clinics have allowed her to acquire good expertise in cardiology and neurology. It is therefore with pleasure and passion that she shares her know-how with the Neuroperforma team.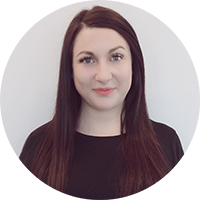 CAROLINE GAUTHIER
Medical electrophysiology technologist
It was her keen interest in the functioning of the human body, more specifically the physiology of the brain, that convinced Caroline to pursue studies in neurology. Graduated in 2016 from Cité collégiale in Ottawa in medical electroneurophysiology techniques, she has been part of the team for several years now, in addition to being a member of the OTIMROEPMQ order.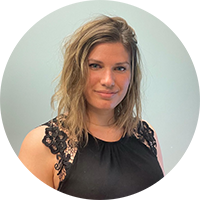 CATHY KELLY
Medical electrophysiology technologist
Graduated in medical electrophysiology for over eight years and a member of the Order of OTIMROEPMQ, Cathy has experiences in both hospitals and private clinics. She will accompany you with her smile during your sessions in Montreal.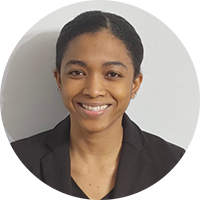 NERESSA NOEL
Medical electrophysiology technologist
Neressa graduated from Concordia University with a degree in psychology specializing in neuroscience in 2010. She became a Polysomnography Technologist and a member of OTIMROEPMQ. Neressa also have a degree in Clinical Exercise Physiology / Kinesiology and is also a practicing Kinesiologist, member of the FKQ order.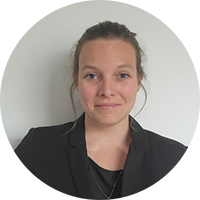 MÉLINA FORTIN
Medical electrophysiology technologist
Technologist in medical electrophysiology at Collège Ahuntsic. Mélina has experience from hospital field in cardiology. She has a great interest in neurology which allows her to flourish at Neuroperforma.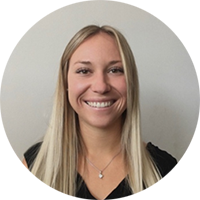 KIM LALLEMAND
Trainer in Neurofeedback
Bachelor's degree student in Cognitive Neuroscience specializing in neuropsychology at the University of Montreal, Kim has been working as a Neurofeedback trainer at the Laval clinic since 2019. She have extensive experience with both young and mature clients.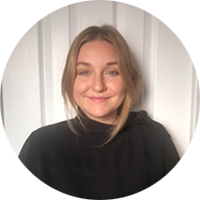 LÉA GENEST
Trainer in Neurofeedback
Léa is a cognitive neuroscience student at the University of Montreal with a specialization in clinical neuropsychology. She is proficient in different cognitive assessment methods, including neurofeedback, thanks to several courses she has taken throughout her academic career.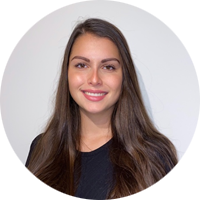 NOÉMIE BEAUCHEMIN
Trainer in Neurofeedback
Student in Neuroscience at the University of Montreal. She previously worked in sleep medicine. Noémie is passionate about the general functioning of the brain, neuroplasticity and various neurocognitive disorders and damage. She loves to keep abreast of new medical and technological advances.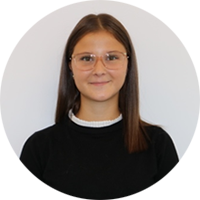 MARGUERITE NOLIN
Trainer in Neurofeedback
Marguerite is a undergraduate student in Cognitive Neuroscience with a specialization in clinical neuropsychology at the University of Montreal. She has research experience in the field of neurodevelopment.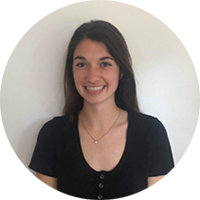 ÉLODIE PETIT
Trainer in Neurofeedback
Élodie is studying in cognitive neuroscience at the University of Montreal. She is passionate about child development and well-being, but also about the mystery behind the brain organ. Élodie enjoys listening and helping clients develop positively.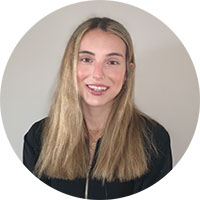 AIMY VADEBONCOEUR
Trainer in Neurofeedback
Second year student in the Bachelor of Psychology at the University of Montreal, Aimy has a particular interest in the functioning of the nervous system and the underlying brain mechanisms that are related to it. In order to deepen her knowledge of human behavior, she aspires to graduate studies in this field. Her professional background has allowed her to familiarize herself with hospital and clinical environments.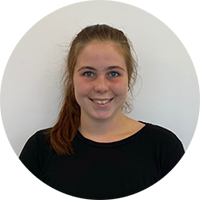 CORINNE ARCHAMBAULT
Trainer in Neurofeedback
Corinne is a final year undergraduate student in cognitive neuroscience. She is passionate about the study of aging and wishes to specialize in neuropsychology of aging in the coming years. Always happy to help you, Corinne will accompany you in your neurofeedback training.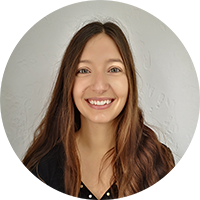 BRENDA COUTURE
Trainer in Neurofeedback
Brenda holds a BA in Kinesiology as well as a Graduate Diploma in Therapeutic Exercise. She has always been interested in the human being as a whole, which is what prompted her to do her Neurofeedback training. It is therefore with a smile that she has been welcoming you to the Sherbrooke branch since December 2019.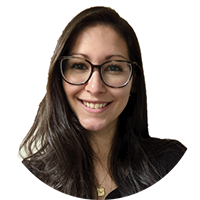 ANNABELLE LALANDE
Trainer in Neurofeedback
With a bachelor's degree in psychology since 2015, Annabelle began to make her professional path into the community environment. She then focused on mental health issues. Her goal has always been to make people feel good about their lives and that is what she continues to do with us at Neuroperforma.
ALICE GAGNÉ
Trainer in Neurofeedback
Alice is a bachelor's student in Cognitive Neuroscience in Honor program with a specialization in clinical neuropsychology at the University of Montreal. She also has experience in neurodevelopmental research in pediatric patients. Alice is passionate about development as well as brain imaging. She wishes to continue her studies to get a PhD R / I in clinical neuropsychology.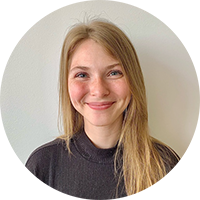 ANDRÉANNE BERNATCHEZ
Trainer in Neurofeedback
Cognitive neuroscience student at the University of Montreal, Andréanne is passionate about how the human brain works. She has a particular interest in the psychopathology of aging, an area in which she would like to work one day. She will be happy to welcome you to the Montreal clinic.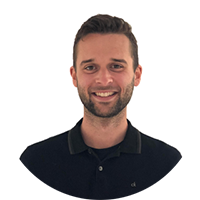 CHARLES LEPAGE
Trainer in Neurofeedback
Charles is a doctoral student in clinical neuropsychology at the University of Montreal. He is interested in normal and atypical neurodevelopment. He has more than two years of experience in hospitals and private clinics, particularly in pediatric neuropsychology, medical electrophysiology and imaging.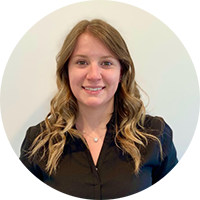 EVE MICHAUD
Trainer in Neurofeedback
Eve is finishing a bachelor's degree in neuroscience very soon and will be starting a doctorate in medicine. You will have the pleasure of meeting her during your neurofeedback training at the Saint-Hubert and Montreal clinics.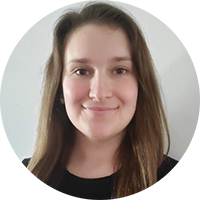 KIM GOYETTE
Trainer in Neurofeedback
Second year undergraduate student in cognitive neuroscience at the University of Montreal, Kim has a marked interest in neurodegenerative diseases and psychopathologies. She wishes to work in research in these fields.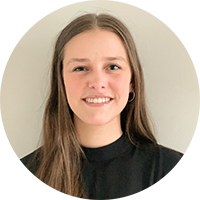 SOPHIE BELLEMARE
Trainer in Neurofeedback
A Ph.D student (Research / Intervention, clinical neuropsychology option) at the University of Montreal, Sophie joined the Laval clinic team in 2020. She has a great interest in helping relationship with a varied clientele. More specifically, as part of her studies, she is interested in the development of the brain and cognition of children.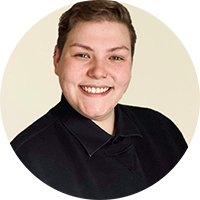 KARINE RICARD
Trainer in Neurofeedback
Graduated in medical electroneurophysiology from La Cité College in Ottawa, Karine has been pursuing a career in the health sector since 2015. Being a member of the Canadian Association of EEG Technologists, she has acquired most of her experience in hospital and clinical environments in the department of neurology. Passionate about the mysteries of science and understanding how the human brain works, she is now pursuing her career in neuropsychology with Neuroperforma.

* Do you have questions, comments or suggestions to share? We will respond as soon as possible.
The services offered are reimbursed by several insurance companies.